Hearing aid prices and service costs
Take your hearing to the level that's right for the lifestyle you want
If you are looking for a hearing aid price and want an experienced and highly rated hearing care professional, then Key to Hearing can help. We provide a home visit service covering Bournemouth, Poole, Purbeck and the surrounding area.
Whether you're new to hearing aids or a competent buyer our selection of hearing care packages allows you to choose an aftercare model suitable for your experience.
Please contact us if you would like a price quote on a specific hearing aid and care package or use the instant messenger to chat to us Monday to Friday 9 am to 5 pm.
Service Pricing
(Prices shown in £)
40 (within a 15 mile radius)
Home visit hearing evaluation and consultation - We do make a small charge for your initial hearing evaluation and consultation and believe this represents great value. However, if you are left disappointed with the service provided we will waive the cost or refund you within 30 days of your appointment. Appointments generally last 90 to 150 minutes.
99
Hearing aid trial at home - Enjoy trying the latest hearing technology with a trial that includes device selection, fitting, programming and a follow-up review appointment.
199 - 299
Hearing aid fine-tuning - Includes an evaluation, fine-tuning and review appointment. Ideal for those who have moved to the Bournemouth area or are looking to change their hearing care provider.
Prices starting from 159
Hearing aid repairs – A door-to-door service whereby we will visit and collect your hearing aid, take it away for repair and then deliver it back to you.
399
Hearing aid programming - Includes an evaluation, programming and review appointment. Ideal for those who have bought their hearing aids elsewhere or have been given them by a friend or relative.
35
Ear impressions – Silicone ear impressions suitable for hearing protection and in-ear-monitors. Appointments generally last 30 to 45 minutes.
Hearing Aid and Care Package Pricing
Please note hearing aids cannot be purchased without a fitting and aftercare package.
Choose your technology level (price per device £)
Select the best technology level and ensure you get the right features for your lifestyle. The better performance levels give you more advanced features that automatically adjust your hearing aids in diverse listening environments. Purchasing two hearing aids means they can work together to further enhance speech comprehension and localisation, while keeping everything sounding just the way it should.
Your investment with Key to Hearing includes:
Device fitting and programming – In Keeley Salmon, you'll have an award-winning hearing aid dispenser who will fit and program your chosen devices to maximise your hearing in all situations.

Verification – We use Real Ear Measurements (REM) to make sure your hearing aids are calibrated to the individualistic shape of your ear canal and optimise speech understanding.

Tailored aftercare service – A choice of aftercare packages to suit your needs and ensure that we're with you when needed on your journey to better hearing.

60-day money back satisfaction guarantee - All pricing includes a follow-up appointment after your hearing aid fitting to ensure that you're 100% happy. Our 60-day money back satisfaction guarantee means in the unlikely event you're not happy with your chosen device, we'll exchange it for another model or refund your money*.

Extended warranty - All our hearing aids have a minimum of a two-year manufacturer's warranty to cover any malfunction or repairs. For ultimate peace of mind, you can extend your home visit hearing care package and warranty to five-years.

Emergency call-out service - We'll come out and resolve any issues during your chosen hearing care package as we know how important your hearing is (not available on Pay-As-You-Go service model).
*Terms and conditions apply
Why you should choose Key to Hearing
Bournemouth's home visit hearing care specialists
Key to Hearing are an independent hearing care company based in Bournemouth, Dorset. Led by Registered Hearing Aid Dispenser, Keeley Salmon, you'll receive a one to one service from someone who understands your personal hearing issues and takes a genuine interest in the health of your ears.
Your hearing aid dispenser can make all the difference
It's important to remember that when purchasing a hearing aid, you're investing in much more than a technological device. Your hearing aid dispenser can make the difference between a successful and poor outcome from your fitted device.
Award-winning one to one hearing care
In Keeley, you have an award-winning hearing aid dispenser who has over 14 years' experience as a hearing care professional. Keeley has the expertise to customise and program your hearing aids to suit your individual needs and maximise your hearing in different situations.
Don't just take our word for it, hear what our customers have to say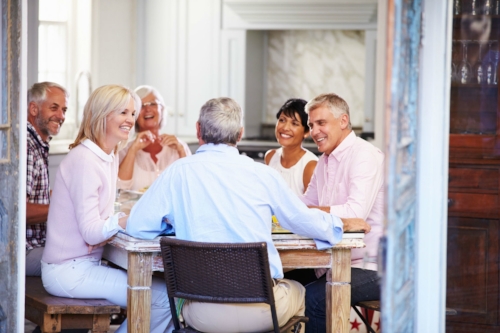 "Very satisfied with the aids and service..."
"Although I have had basic hearing aids for several years, I still had hearing problems in certain situations. The consultation with Keeley took place at home and after supplying the hearing aids Keeley called in several times and adjusted the sound to suit me. Overall I am very satisfied with the aids and service."
Mr Cannon – Bournemouth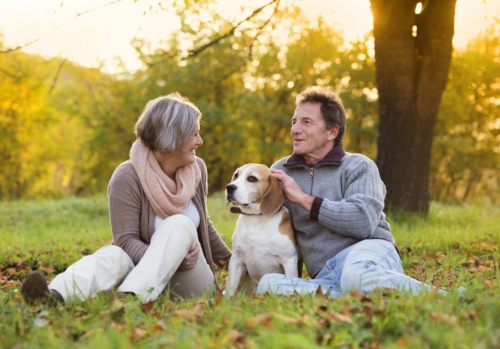 "You just do not know what you have missed until you get it back..."
"When fitted with my new hearing aids the difference was incredible. I didn't realise how much I had missed the birds singing. Whilst watching TV, I took my hearing aids out and as I replaced them all those little sound gaps that I missed before were replaced and speech became very clear, just magic! You just do not know what you have missed until you get it back."
Mrs Stevens – Wimborne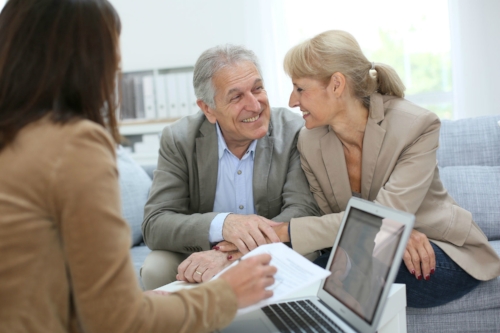 "With Key to Hearing you are a personal customer given the care and attention to maximise your unique needs and provided with really good aftercare and nothing seems too much trouble as Keeley really does know her subject matter. Would recommend Key to Hearing very strongly if you want good, knowledgeable and personal service. Hear, Hear I say!"
Mr Baxter - Wareham
Your smart choice for hearing care
If your hearing is holding you back, let us see if we can help. Find out why you'll love our hearing care.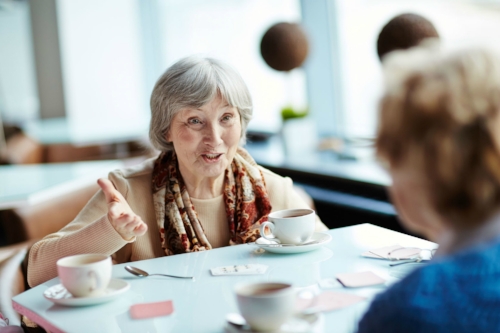 We'll help you hear when it matters
Whether it's at home with family, talking on the telephone or conversing with others at Key to Hearing we have the experience to enhance your hearing in the listening situations that are most important to you.
Cold weather, traffic jams, parking problems. No wonder you don't feel like leaving the house. If you choose our hearing care you don't have to worry. We will visit you whilst you relax in the comfort of your own home.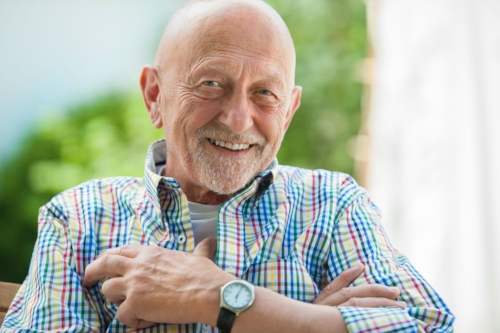 Our independence allows us to give you the time you deserve
Being independent means we have the freedom to give you the attention and time that you deserve. With no time, restricted appointments, we'll ensure you'll receive the best hearing care possible.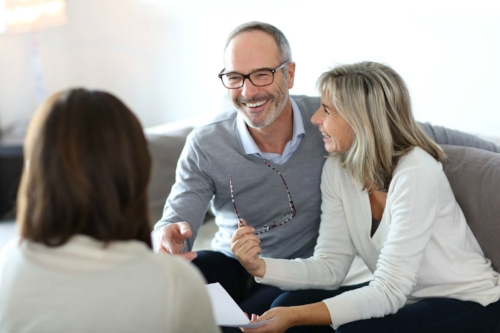 It's important to build a relationship of trust with your hearing aid dispenser and at Key to Hearing you can do just that. As your local independent hearing care specialists, you will have the guarantee that you will always be dealing with Keeley as your hearing care professional for the foreseeable future.
You'll love your new hearing aids
98% of our customers who are fitted with hearing aids go onto keep them. We have confidence you'll be happy with your hearing aids if you decide to invest in a hearing care package from us.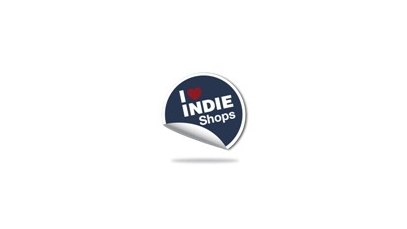 Support your local businesses
We're proud to support and be a local independent business. By using local businesses, you are genuinely having a positive impact on your community. Research has shown that for every £1 spent locally around 50p-70p of that money recirculates back into the local economy.
Registrations you can trust
Keeley is registered with both the Health and Care Professions Council (HCPC) and the British Society of Hearing Aid Audiologists (BSHAA). Key to Hearing have confidence in the exceptional quality we offer to you and are proud to be part of the BSHAA Customer Care Scheme.
Book your home visit hearing evaluation and consultation
Contact us to book your home visit hearing evaluation and consultation. If required Keeley will be able to give you advice on the choosing the right hearing aids and provide you with a detailed breakdown of our hearing aid prices and a suitable care package to help on your journey to improved hearing.
Hearing aid prices and care package quotations available on request
If you have a specific hearing aid model in mind, please let us know as we are happy to provide hearing aid prices and care package quotes over the phone or via email.