Official Manufacturer Hearing Aid Repairs
If your hearing aid is broken, don't despair as we'll repair
We know how important your hearing is and our hearing aid repair service can help if you're having trouble. Send your hearing device to us and we will have it repaired by the official manufacturer with the aim to get your hearing aid back to you as soon as possible.
If you would like to use an independent all-make repair service, we would highly recommend the Hearing Aid Repair Shop based in Newbury, Berkshire.
Our five step repair service will get your hearing aid fixed and performing like new
At Key to Hearing we understand how frustrating it is to be without your hearing aids for an extended period. Our repair service aims to make the process as smooth as possible. Simply follow the five easy steps below.
1. Fill in the repair form
Fill in our repair form providing us with as much detail as possible. We will contact you and provide further instruction.
2. Send us your hearing device
At this stage we'll invoice you a charge of £15 to cover fault diagnosis of your hearing device and recorded postage charges to return the hearing device to you. Once payment has been made (BACS, credit card or debit card, PayPal or cheque) please post us your hearing device (we recommend Royal Mail Special Delivery Guaranteed to ensure that your device is tracked and insured for losses or damages).
3. We'll let you know the cost of the repair
As soon as we hear back from the hearing aid manufacturer, we will advise you the cost to have your hearing aid fixed. If you decide to proceed we will provide an invoice for payment.
4. We'll arrange to have your device repaired
Once payment is received your hearing device will be repaired and sent back to you via Royal Mail Special Delivery.
5. We'll send your hearing device back to you
If you don't want to proceed with the repair or the fault cannot be fixed then we'll send the hearing aid back to you at no additional charge.
Hear what our customers have to say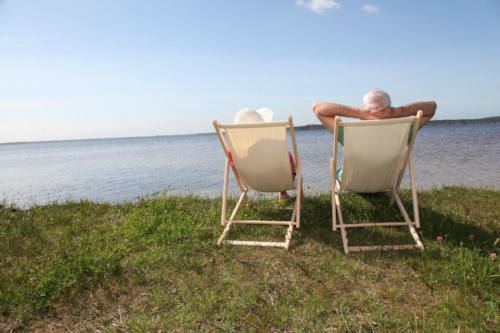 "An excellent company to deal with..."
"Would definitely use Key to Hearing again. They repaired an old pair of aids for me, the speed of service was really very good, with speedy communication throughout. An excellent company to deal with!!!!"
Mr Austin - Bury St. Edmunds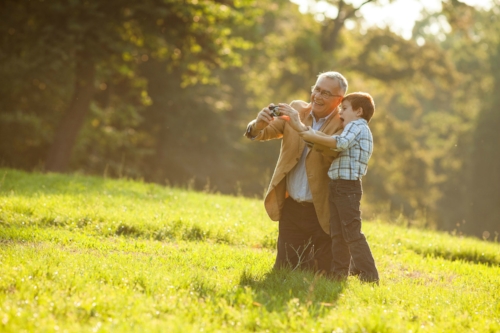 "Personal service I highly recommend..."
"Once again Key to Hearing has been able to get my hearing aid repaired. The service is quick and reliable, and if there is a problem with the repair they give a quick personal service I highly recommend them to anyone."
Mr Ives - Milton Abbas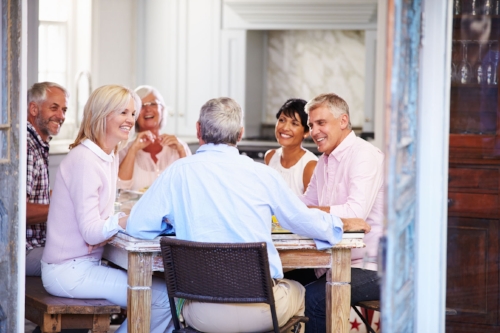 "A trouble free experience..."
"I contacted Key to Hearing about checking my dysfunctional hearing aid after being told by a local hearing company that it was not possible to fix and I was better buying a new one. With Key to Hearing the service was excellent. Every possible effort is made for a trouble free experience an all within a few days! It couldn't have been a more efficient and excellent procedure."
Mrs Burley - Oakham
Frequently asked questions
Who are you?
Key to Hearing are husband and wife team, Keeley and Will Salmon. Founded in 2012 our aim is to offer a bespoke hearing care service that you won't find in many of the high-street chains. We understand how expensive the purchase of new hearing aids can be and why you would like to keep your existing devices functioning for as long as possible. If your hearing aid needs fixing, we will provide you a quote from the manufacturer of your hearing aid and if you decide to proceed we'll get your hearing aid repaired and back to you in minimal time. To learn more about Bournemouth based Key to Hearing please see our home page here.
Will you send my hearing aids away for repair?
We will send your hearing aid to the official manufacturer of your device.
Why do hearing devices malfunction?
As well as damage caused by accidents hearing devices are subjected to moisture, wax and sweat so it is understandable that on occasions they will malfunction. If your hearing aid is within warranty, then you should be able to send/take it back to where you purchased the device so that it can be repaired by the manufacturer for no additional cost. However, once your hearing aid is out of warranty you will often have to pay to have any faults fixed.
How much will my hearing aid cost to repair?
The most common faults are covered under a standard hearing device repair which range from £109 to £155 including the £15 charge for diagnosis/postage.
How long will my repair take?
Repairs would generally take 10 working days' dependent on the complexity of the repair and any replacement components being in stock with the manufacturer.
Are the repairs guaranteed?
Any components replaced during your repair come with a six-month warranty against failure to give you peace of mind. If your hearing aid fails within six months of your repair, simply contact us for further instruction.
Will my hearing aid settings be saved during the repair?
If your hearing device is digital your current settings will be stored and will not be affected by the repair. On occasions we may not be able to store the settings of your hearing device. When this happens, we will return the hearing aid to you unrepaired and recommend you seek advice from a local independent hearing aid centre. We do this as your hearing aid would need to be reprogrammed after repair which would require you to have a new hearing evaluation. At Key to Hearing we will not reprogram a hearing aid without completing a hearing evaluation.
Do you repair NHS hearing aids?
If you have an NHS hearing aid you should contact your local NHS Audiology department to see if they can assist.
Can you replace broken shells on In-the-ear or Completely-in-the-canal hearing devices, power moulds or custom sleeves?
Cracks and fractures cannot normally be repaired, and the components would need to be reshelled.
Are all hearing aids repairable?
If your hearing aid is older than five-years, the manufacturer or repair centre may not be able to source the required replacement part for your hearing aid. This may occur for older models where parts are obsolete. In these instances, we will advise you and return the hearing aid to you unrepaired.
If you need your hearing aid repaired, then let Bournemouth based Key to Hearing help. Start by filling in the hearing device repair form or for further advice please give us a call. Phone us between 9am to 5pm Monday to Friday, or out of hours, leave a message and we'll call you back.